Introducting the Anti-Retreat
Two INTENSE Days of work at our brand spankin' new office in Louisville, Ky — the dates are OCTOBER 19-20, 2023!
1:1 coaching with me and my entire team throughout the two days
1:1 coaching with Julie Herres, author of Profit First for Therapists, owner of GreenOak Accounting
Plenty of time to process, put your butt in a chair, and DO THE WORK
You'll leave with problems solved and a plan in hand.
Feedback and suggestions from a comprehensive practice analysis
Two hours to decompress at the end. I promise only drinks, dinner (on me), and the satisfaction of a job well done.
Is the Anti-Retreat For Me?
Great Question.
You're a healthcare practice owner (of any kind, shape, or size) who has a big goal.
You can't wait an entire year to see results.
You aren't necessarily interested in all the fun things, you just want to get things done.
Your systems are hairy but you're putting out fires on the daily and don't have time to sit down and quietly systemize your intake process.
You have an idea of where you want to go but are struggling to understand the implementable steps to get there.
Your numbers look like Greek, Latin, or maybe even Pig-Latin, and you have no idea what they're telling you.
You need some projections, like real numbers, real plan, real, real, real business stuff.
You need confidence to make then next move.
You want a "whole-practice" approach and everything else you've looked at is just marketing, just goal setting, just hiring... you get the picture.
How Does It Work?
Apply Online — pay the $500 refundable application fee (it goes toward the price if you're selected, and back in your pocket book if you're not) and fill out the initial application
Get Reviewed and Hopefully Accepted the application is important because we can only select folks that we KNOW we can make a huge impact in their plan/vision/practice in two days. When you're accepted, you'll pay the remainder of your invoice - $5000 if you pay in full
Analyze Your Practice — We'll send you an in-depth practice analysis to help you sort out your $#it and give us all the relevant information we need to help you.
Attend the Anti-Retreat work your arse off and watch your practice transform!
Apply Online
Meet Our Anti-Retreat Team
Kasey Compton
This is a little about Kasey's skills and how she can help your practice
KASEY IS:
A system evaluator
Numbers neurotic
Efficiency expert
Visionary viola
YOU GET:
20+ Hours of Kasey's Time
1:1 Consulting
Kasey's expert analysis of your practice analysis
Julie Herres
This is a little about Julie's skills and how she can help your practice
JULIE IS:
A Numbers Narrator
Financial Fiend

Accounting Ace

Fluent in French & Finance
YOU GET:
20+ Hours of Julie's Time
1:1 Consulting

An honest evaluation of your numbers without judgement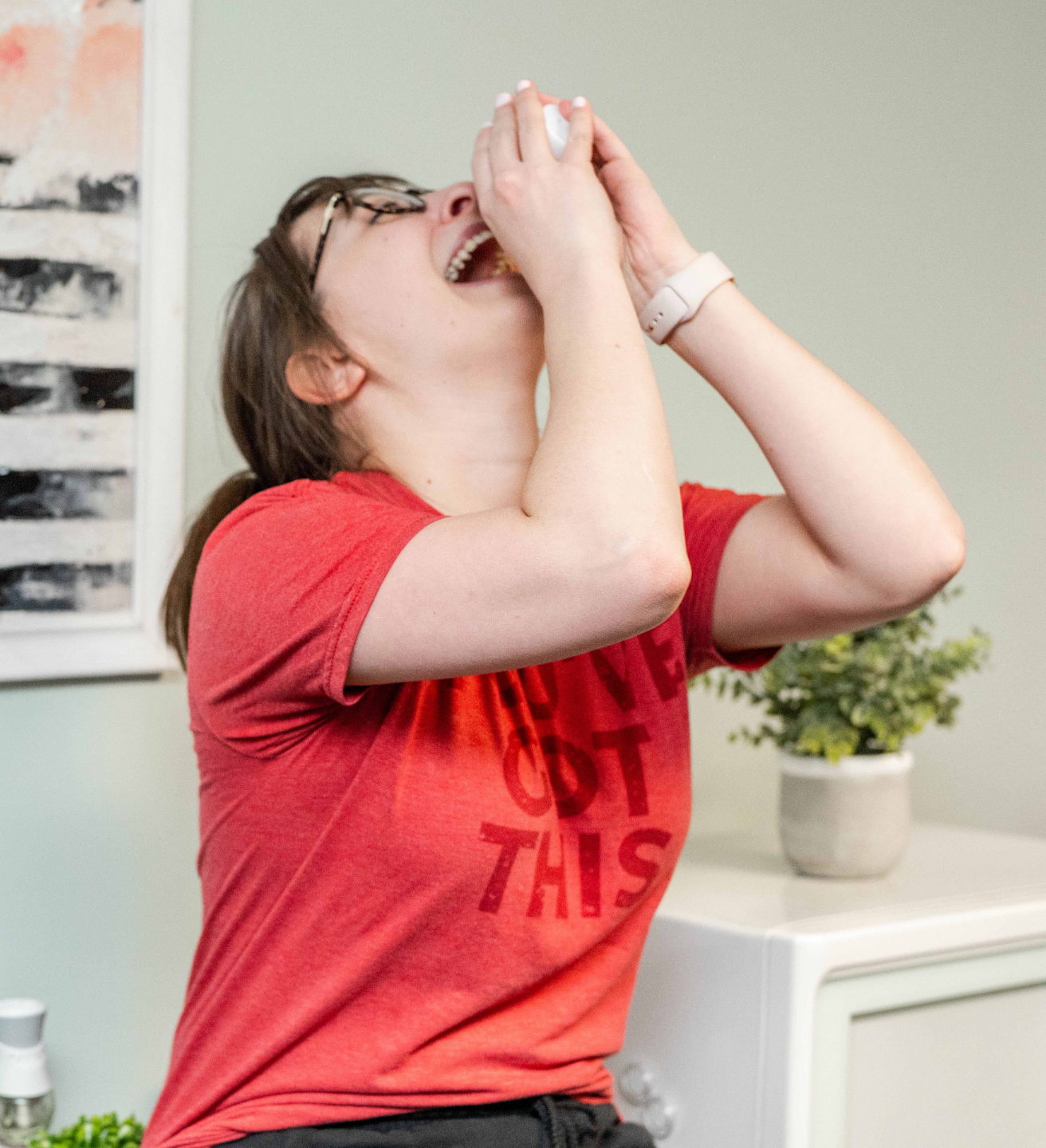 Emily Hammons
This is a little about Emily's skills and how she can help your practice
EMILY IS:
Marketing Magician
Funnel Fanatic
Doer of the Things
Really Tidy
YOU GET:
20+ Hours of Emily's Time
1:1 Consulting
All the giggles and tons of cheerleading
Jackie Van Noy
This is a little about Jackie's skills and how she can help your practice
JACKIE IS:
Spreadsheet Freak
Dashboard Diva
Financially Feisty
A Sticker Lover
YOU GET:
20+ Hours of Jackie's Time
1:1 Consulting
At least 3 Fucks and an awesome playlist
What our consulting clients are saying...
"Kasey has the ability to quickly size up your practice's cash flow, processes and systems in a way that gives you a fair assessment of where you are and HOPE for where you could be with a little help with your systems. I'm amazed at what a wealth of information she is and all she has learned in such a short period of time. She was made to do this and I can't wait to dive deeper into the things I've learned from her."
Jennifer Stuckart
"Kasey is a brilliant and innovative business owner. I have gained so much practical knowledge and motivation from working with Kasey on an individual and group basis. Her perspective and approach have always resonated with me. She has been an integral part of being able to evaluate, grow, and improve our business."
Heather Gaudette
"I started private & group consulting with Kasey and the results have been amazing. One of the first things I learned from her was the importance of systems ... and even more importantly how messed up all my systems were! We first cleaned up our systems and processes and not only did this lift a burden for my team, but our clients benefitted from this as well!"
Sara Makin
Hotel
The choices are unlimited. We'll be spending our days at 11902 Brinley Ave in Louisville, so we'd recommend picking a place nearby. 
Arrive
We recommend arriving on Wednesday with plenty of time to rest up and prepare for Thursday and Friday.
If you choose to fly, you'll want to fly into Louisville Airport (SDF) and Uber/Lift to your hotel.
Leave
We'll finish up work at 5pm on Friday, followed by a celebratory and relaxing dinner on us. We recommend planning to fly out on Saturday morning.